The Activities Archive is an active, web-based & ever-expanding catalogue of recordings, albums, tapes, performances, videos, songs & other ephemera spanning several decades of distinctive musical acts & recording projects.
The Archive is committed to documenting & preserving the aurally visionary, the weirdly warped, the transgressively pop, as well as maintaining a platform to present the continual output of these often overlapping musicians, performers, & collaborators whose variously scattered appellations & achievements – while often "legendary" locally, or within their own artistic communities – have long needed to be scanned, restored, rescued from their mid-western dustbins, uploaded to the communal ether & finally made widely available.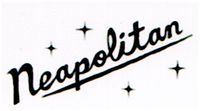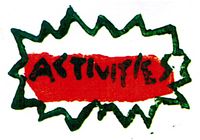 Centered partially around the ultra-rare output of two nascent, though defunct, Milwaukee labels, 
NEAPOLITAN RECORDS
(BammBamm, Competitorr, The Chain, etc.) and
ACTIVITIES
(2005-11) (The Trusty Knife, Farms In Trouble, etc.), as well as oodles of self-released & oddball recordings, the Activities Archive is a wildly varied survey of sonic landscapes & performance documentation, made largely possible with the generous permission of the artists themselves. The Activities Archive welcomes & encourages your support.